April 2013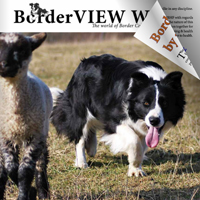 Subscribe Now and discover a whole new world of information inside the Bi-monthly BorderVIEW World online magazine.
A small yearly subscription fee provides access to the member area where you will find the BorderVIEW World magazines, Videos, Photo Albums and Chat Room etc.

All magazines are viewable from PC, MAC, IPAD & Android tablets - as well as mobile phones. Click on this sample magazine to see for yourself..
Subscription is quick and easy, simply follow the instructions on the right and you will then gain immediate access.